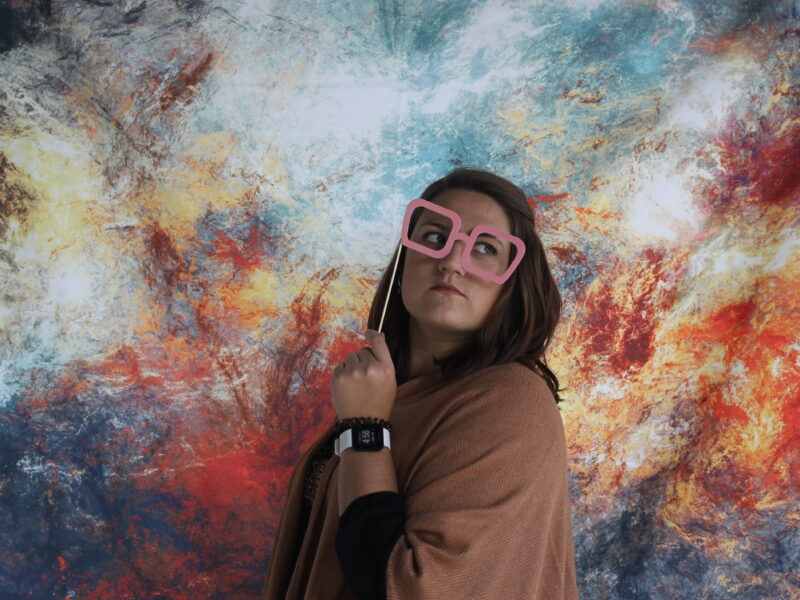 Hey, 2020!
It's been over six months since I wrote something – which is a long time for me to not write. I say it is overdue. Instead of my normal Year In Review post (I will still be visiting those questions at some point), I want to look at the past decade.
I have written before that my goals are always changing. I think a trend in my posts and in my personal writing is that I continue to hope that the choices and small goals I make every day will lead me toward something. So when I saw a classmate of mine post a super brief summary of his decade, I wanted to do the same for my decade. I think I may have to break out my old journals to do some fact-checking on this (*shutter*).
2010
Graduated high school
Started school in Gettysburg and loved it
Took a variety of classes – was told by an advisor I shouldn't take business classes
Worked part-time on campus in the sub shop
2011
Started to hate Gettysburg and my classes
Cried in the office of my new advisor – she told me to give it another semester, I took more English and Anthro classes
Got an additional job as Editor-In-Chief of the yearbook and loved work
I stopped journaling as much and started blogging
2012
Developed bad acne and gained a lot of weight
Worked 2 jobs and continued school
Took too many anthropology classes and not enough (though more than before) art classes
Started to use creativity as an outlet to sort out my thoughts more
Chose to get a BA in English with an Anthropology minor (basically because of the credits I already had)
2013
Took a painting class – first time using oil paints
Worked my third and last summer at the city pool
Decided to finish college strong – even if it hadn't turned out like I thought it would
Managing the yearbook helped me keep my confidence and develop work skills
2014
Graduated college and started my job hunt having no idea what I was looking for
Started a full-time job in retail, commuted an hour both ways
Loved working and problem-solving
Started to hold a grudge toward my student loans
Shared a room with my 8 yo sister
2015
Realized I hated retail and got a call from a tile factory with a big pay cut but the chance to work in a creative space
Moved into a house with my sister – got my own room 🙂
Joined a band as the lead singer
Started tending bar once a week
Picked up Charlie from a Craigslist stranger
2016
Became an aunt
Lost and confused but driven became my motto
Determined to pay my students loans off by 2023
Learned so much about tile and factory work and business operations
Took on a lot of marketing projects for the company
Shot my first buck
2017
Realized my sister and I could not live together anymore
Picked up more hours tending bar
Moved into a management team position at the tile factory
Watched my niece grow and learn so many things
Realized I tore my ACL (in 2016) and had surgery
Got a sister-in-law
Purchased a house
2018
So many house projects (refinishing floors, painting every wall, finding furniture, curtains)
Paid off 6/8 of my student loan accounts
Started painting more regularly and sold a few pieces
The tile factory closed and I found a temp job as an Accounting Assistant about 40 min away
2019
Freaked out because my desk job was such a hard transition
Got a brother-in-law
Was made a permanent employee with a great benefits package
Paid off my student loans four years ahead of my original plans
Continued painting and drawing more
Moved the blog for the 4th time
There were so many trips littered throughout the past ten years that I didn't mention – nothing outside the US, but all of them were fun. I am lucky to have those opportunities to visit friends and family far and wide.
In reviewing the decade, from my blog posts and handwritten journals, I found that I still struggle with so many of the same issues; my weight, money, career… concern over whether I am where I am "supposed to be." However, the older I get, the less I care what I am "supposed to be" doing. I become more and more grateful for the life I have every single day.