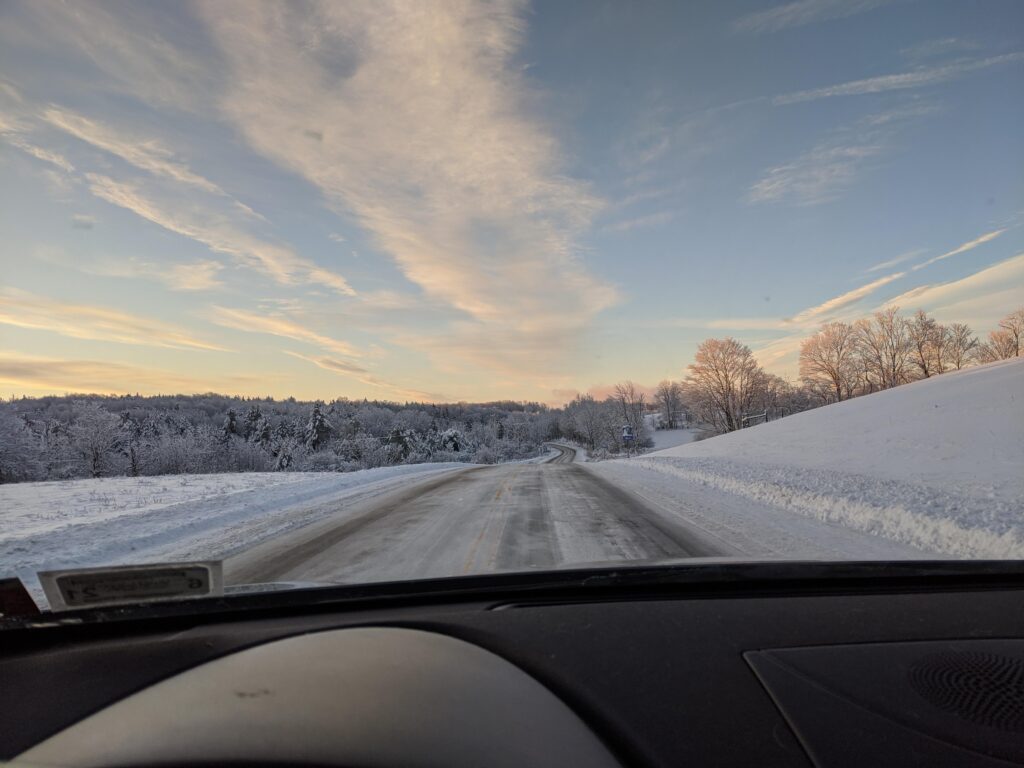 financial goals – I've reached a student debt balance where the interest accumulated each month is a negligible number, which means, once again, I'm waffling between cutting back my snowball or continuing on with it. On the one hand, I'd like to continue this intensity because I'd like to cut back my hours at my second job in the near future – or, at least, request some time off. On the other hand, I want to build my savings and open an IRA. I probably shouldn't even bother to worry about this because I joined an investment app recently and have been throwing a little bit at it here and there. So, in reality, I've already negotiated a middle-ground with myself.
screen time – I unintentionally cut back on my Netflix binges. I think I went almost a whole month without it, and I remembered why I don't have regular cable or even a TV. I wouldn't use it enough, and I get so much other stuff done when I'm not watching every new release and every new show. You know that conundrum where you sit down and don't know what to choose out of the plethora of options? Last night, I watched a movie that has been in my list for close to a year. It was nice to put something on that I had been skipping over for a long time. I think the fact that I had cut back on my screen time helped me pick a movie more easily, and I ended up really liking it (Tallulah – if you care to know).
health – Being at a desk all day has really messed with my health goals. I went from being active most of the day to being inactive until 5pm. I have had to cut my calories so much just to maintain weight. I have been making sure Charlie and I are walking regularly because after my knee surgery last year, Charlie gained a lot of weight too. The vet recommended he lose 10 pounds by his next yearly vaccination. Basically, we are both pretty hangry most days, but he's lost 6.8 lbs and looks so much better. At least the creature I am in charge of is healthier even if I'm not. Unplugging from Netflix has helped me get more active in the evenings though. I realized I needed to make the most of our walks because I don't have the time for each of us to get a long workout. I added walking lunges and sumo squats into our walks. Then I do a quick workout with either body weight or dumbbells and barbells. I recently bought a set of kettle-bells too and they have been a good addition to my at-home gym.
creative juices -In addition to getting more exercise, cutting down my screen time has given me more time for personal projects like my blog, house projects, or painting. I think I'm finally getting used to my perspective being read by people on the internet. For a long time, I didn't want anyone to know about my blog. It wasn't anonymous, I just didn't share it. I'm finally growing into my voice – if that makes sense. When people give me feedback, I'm no longer embarrassed by it. Writing has become a big part of my life as of late and being able to unleash my worries and fears into words – plus share the other things I work on or make- has multiplied the motivation I have to do more. The act of summarizing the books I read or the projects I do inspires me to keep going. All of this, makes a creative like me happier in the grand scheme of things. The act of creating is the reward for me, not the comments or the amount of likes I get.