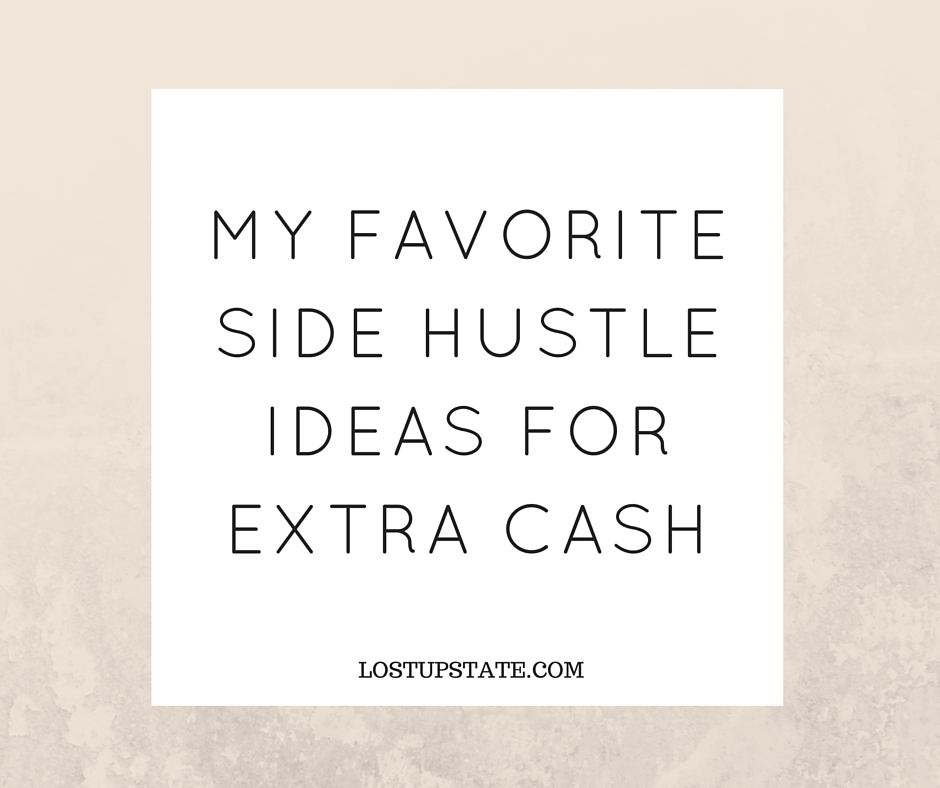 Here's the thing about living in a small town and working for a small business: it puts a lot of pressure on my wallet. Adult-ing is hard. Balancing my love for my rural hometown and the need to have a successful career and pay off my loans causes me a lot of stress. In an effort to be proactive in this aspect of my life, I'm on a mission to make money on the side. I know I have the spirit of a side hustler, I just have to find my niche.
Pinterest is constantly filling my feed with articles featuring lists of ways to make money online or from home. Some are really helpful, some not so much. There are a few lists that I found extremely helpful. The Penny Hoarder is my favorite so far, but I also really like Making Sense of Cents. Here's a list of the best suggestions for making money on the side as well as a list of odd jobs that actually bring in a little extra cash for me.
I also have my own personal suggestions for a busy millennial struggling for pocket change.
Selling garage sale items/thrift store finds on eBay and Facebook
Trading in clothes you don't wear at a clothing boutique
Completing surveys on Swagbucks
Starting a band
I've made quite a few sales on eBay with items I bought from the Salvation Army. The turn around is relatively quick if you find interesting things. I sold kids snow shoes, a pet barrier for the car, and an HD cable antenna – all of which I found at the thrift store. I also sold a few things I was no longer using, like a pair of Ariat boots and a guitar case. I go through my closet to weed out items I don't wear enough, and I trade them in at a local clothing shop. I do this almost every time the seasons change. I usually trade my items in for store credit so I can get something new, but they also offer cash in exchange for lightly used clothing.
I started using Swagbucks a couple of months ago. I was primarily using their search engine and only earning a few Swagbucks a week. I didn't understand how so many people had success with it, but after I started completing the surveys, I racked up enough 'bucks' to redeem a $25 PayPal gift card. It only took a week or so once I started doing a couple of surveys every night. I was really impressed with the variety of gift cards available but opted for the PayPal card since I have a couple of small bills that come out of my PayPal account. I haven't referred anyone yet, but if you find this post helpful at all, use my referral link to get bonus Swagbucks.
If you have a couple of musically talented friends, or family in my case, get together and start a band. It requires some equipment, but a lot of venues have equipment on site. I was lucky to have a family member who had all the equipment already. Booking a gig every few weeks can bring in a good amount of cash (as long as you don't spend it on alcohol while you're out performing). Bonus: playing music and getting out of the house can help you unwind and have fun.
I hope to keep expanding my list of side hustles as I continue to pay down my school loans. I keep track of almost all of my bank/financial transactions so I should be able to compile my monthly earnings pretty easily.Maybe I'll be able to do a "Side Hustle Monthly Roundup.